The Vigorous Imagination; Then and Now
The Fine Arts Society, Edinburgh,
6 Dundas Street
Oct 25th- Nov 18th 2017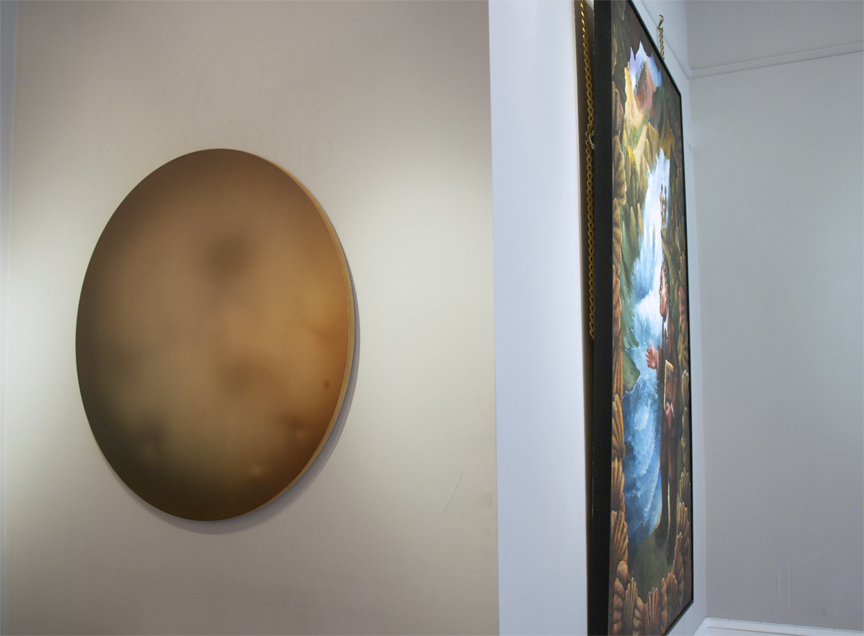 Gwen Hardie and Steven Campbell at The Vigorous Imagination, Then and Now, FAS, Edinburgh, 2017
In Light of the Body
Paintings and Photographs by Gwen Hardie and Regina DeLuise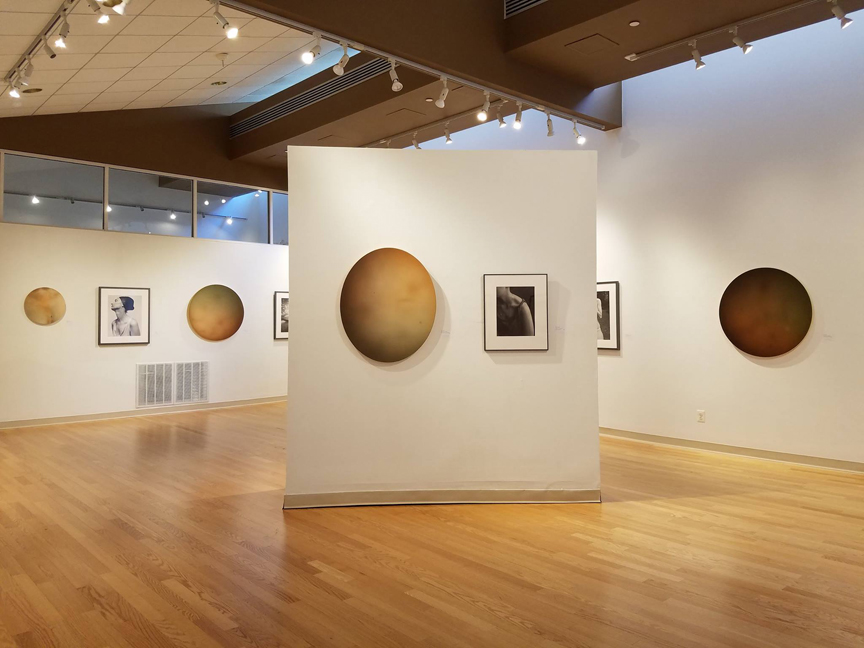 Julio Fine Arts Gallery, Baltimore, June 2 – Sep 17 2017
…
OUT OF EDEN
A play by Gerda Stevenson with paintings by Gwen Hardie
Tron Theatre, January 2017
…
VCCA Residency Award
July 7th – August 10th, 2016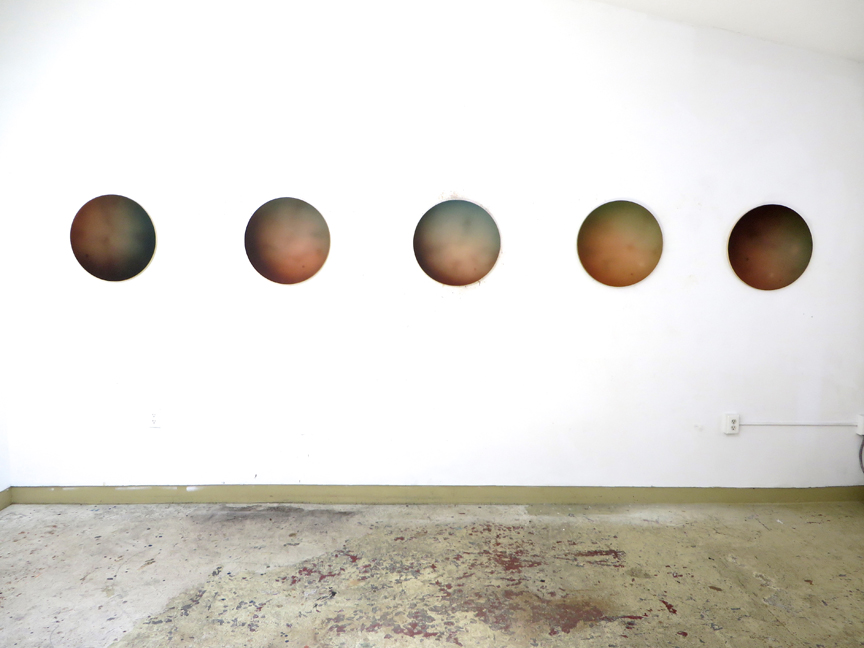 …
Royal Hibernian Academy, Dublin
Gwen Hardie Masterclass
June 6th – 10th 2016

 …
W. Gordon Smith Award Painting Exhibition, 2016
Dovecot Gallery, Edinburgh
12 – 30th January 2016
The Times, Scottish Edition, 18th January 2016, by Giles Sutherland
"…It's been commonplace, over the past few decades, to hear various pronouncements about the 'death of painting'. It's clear, however, that such judgements are premature, and inaccurate.  Certainly, on the evidence of this show, the craft and art of painting is very much alive…."
"…A central focus is Gwen Hardie's 'Body 11.10.15' a typically autobiographical depiction in a circular format (oil on tondo) that is also now much associated with the artist. Hardie homes in on skin and bodily surface, while also revealing depth. Although almost wholly abstracted, her works  disconcertingly probe flaws and imperfections, physical and psychological."
…
Bogliasco Fellowship Award 

at The Liguria Study Centre, Italy
November 17th – December 19th 2015
….
 

"Gwen Hardie : skin, light and paint"
Walker Art Gallery Blog, Interview by Lisa, October 6th 2015
Click on image to read the Interview

 …
REALITY : Modern and Contemporary British Painting at The Walker Art Gallery, Liverpool;
10 Jul 2015 – 29 Nov 2015
 "Within the Art World the nude has become 'The Body' with considerable focus on discoveries made by medical science. Photography, finally accepted as a fully fledged art form, has led the way, but, most notably in late 20th Century London, painters such as Bacon,  Freud,  Hockney,  Kitaj and Auerbach found extraordinary things to say about  the nude,  and now,  in the early 21st Century, two of the most prominent painters of the female body are women: Gwen Hardie and Jenny Saville, whose intensely personal identification with the subject began in the Life Classes of Edinburgh College of Art and Glasgow School of Art in the 1980s."
excerpt from the introduction to Modern Scottish Painting, JD Fergusson
 by Alexander Moffat, page 54, 2015
…
 Click on text or image to view, (29 mins)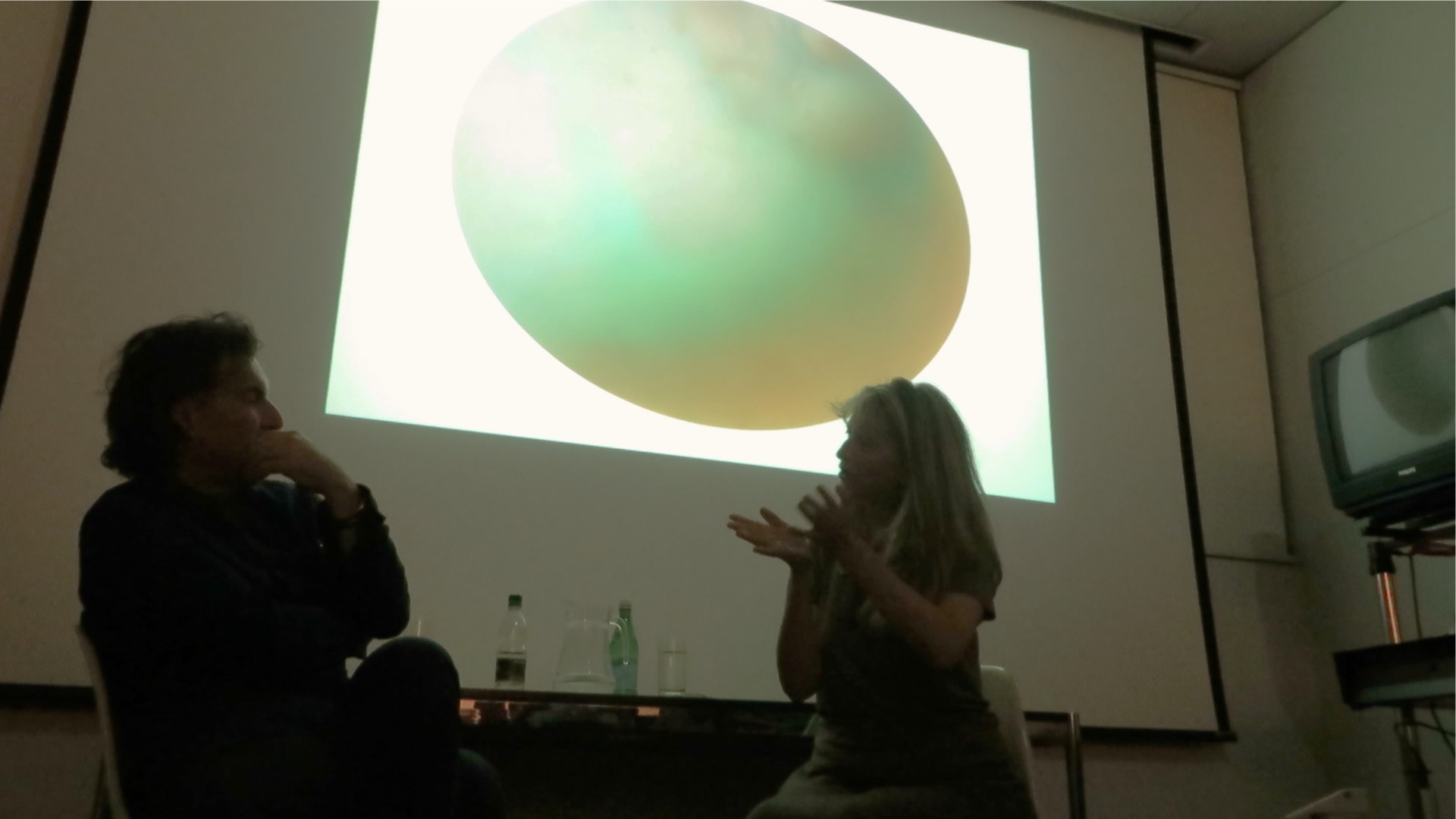 …
 REALITY : Modern and Contemporary British Painting at 

The Sainsbury Centre, Norwich, UK;
Sep 27 2014 – Mar 1st 2015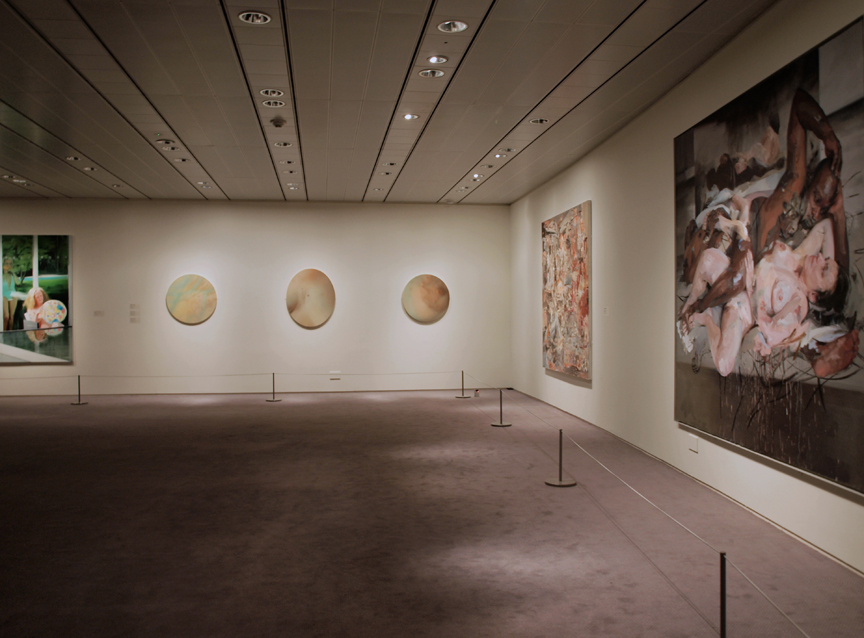 …"The paintings in REALITY : Modern and Contemporary British Painting testify to this power. The 33 artists represented – major 20th Century figures such as Walter Sickert, Francis Bacon, Lucien Freud and David Hockney, alongside contemporary painters including Ken Currie, Gwen Hardie, George Shaw, Jenny Saville and Caroline Walker – tackle subjects ranging from the body to relationships, from history and politics to war, and from social issues to the urban environment"…
Curated by Chris Stevens
Sainsbury Centre, Norwich, UK, Sep 27 2014 – Mar 1st  2015
…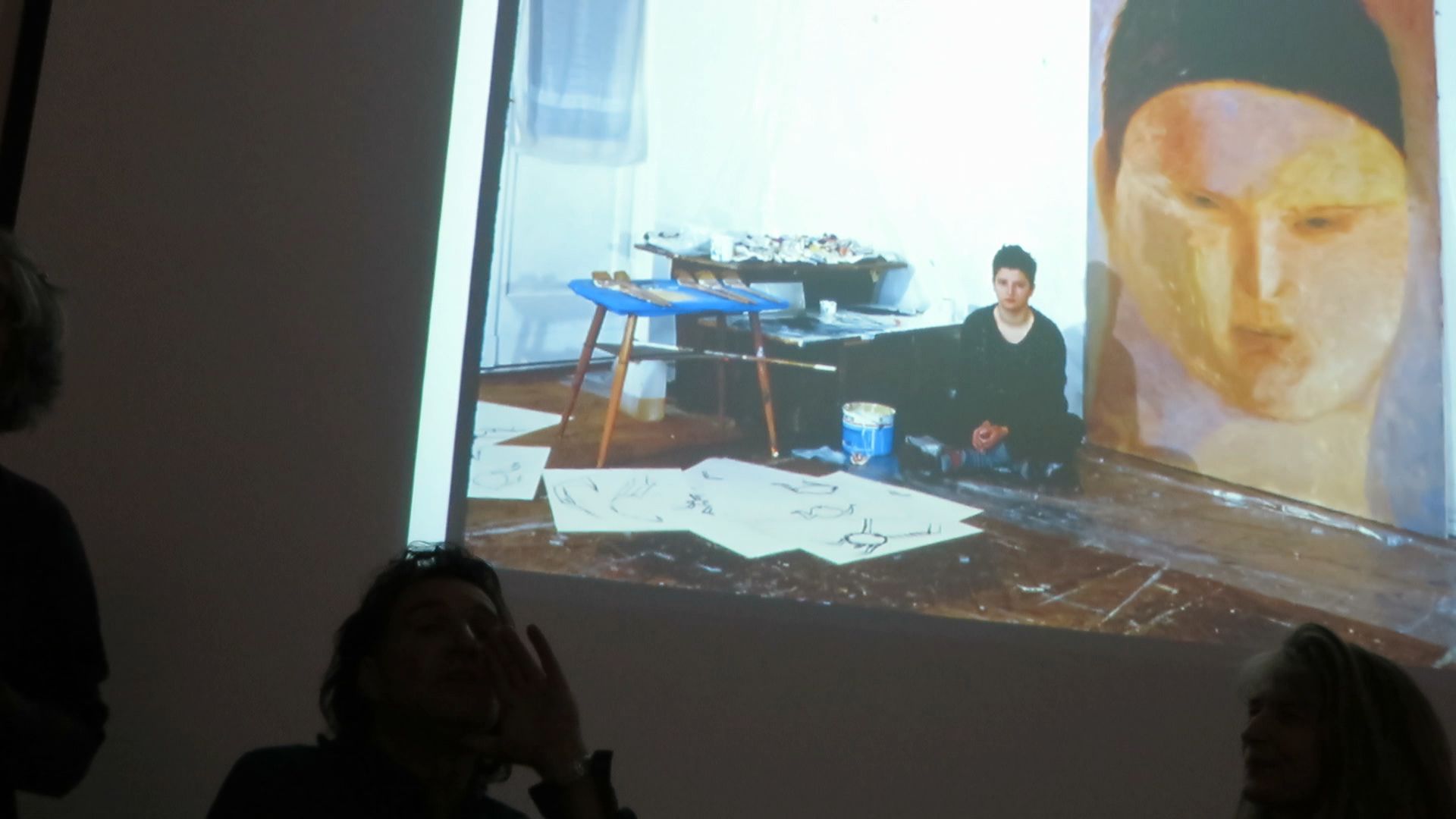 In Conversation Event with Chris Stevens and Gwen Hardie at The Sainsbury Centre about her work and painting in the digital age, October 9th 2014
…
See Interview ; Portrait of an artist ; Gwen Hardie talks about her work and upcoming exhibition at SCVA,  with Katie Kemp for Concrete Magazine, Sep 21 2014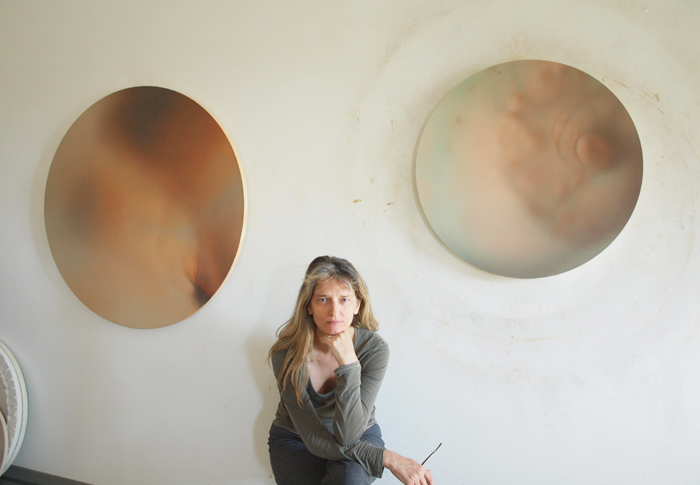 …
"The Art Of Healing"
Group show,  Atticsalt Gallery, Edinburgh Festival Exhibition, Scotland, July 1st – Aug 1st 2014
…
 "Skin Deep"
Solo show at Smoyer Gallery, Roanoke College, February 28th – April 4th 2014
Click here for Virtual Tour of the show (2 mins)

 …….
"Borderline, Depictions of Skin"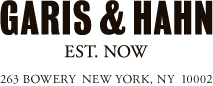 March 28 – April 27 2013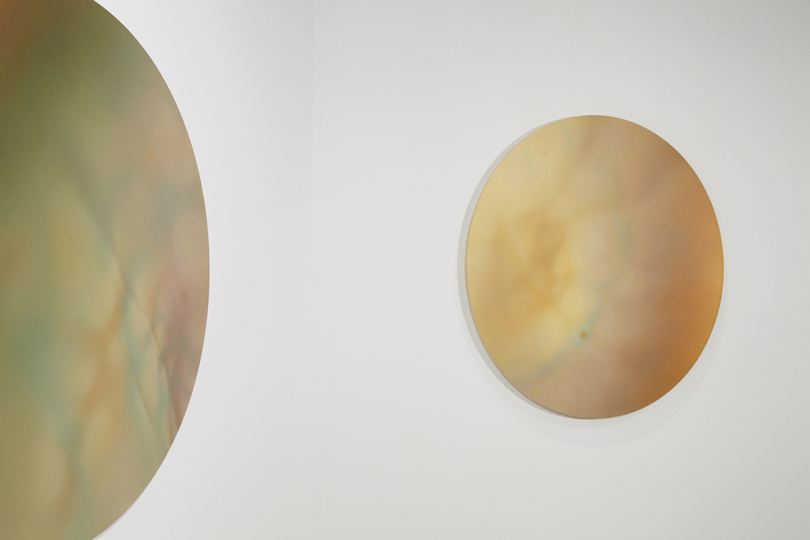 Photo by Susan Alzner
"…Hardie's oil painting lends itself perfectly as a blurred or refracted surface like light dappling a beautiful landscape. It is like a veil waiting to be torn so you can see what's behind the gossamer layer…" see full Review by Oscar A. Laluyan in Artefuse on 04/01/2013.
"…Hardie is able to evoke that surface with enough skill to suggest touch…One can look at a small corner of a representational image now and see an area that would blossom someday into a full-blown painting of its own. Hardie's work brings those worlds together on a single canvas…" see full Review by  Susan Silas in Hyperallergic, 04/ 08/2013
"Borderline focuses on three artists' unique perspectives of skin, and the role it plays as a sometimes sensory, sometimes literal "border" between the inner and outer realms. The works on exhibit present a duality of beauty and unease through an intimate examination of skin in different manifestations–a resilient organ, a beautiful translucent membrane, or a means for physical and psychological connection. In these highly detailed images, focus is often obscured at first glance, allowing an initial veneration of pure aesthetics prior to the revelation of the subject and the viewer's uncomfortable proximity to it.  Borderline aims to reveal varied perceptions of skin and question the relationship to the subject."
curated by Sophie Hahn
BOGLIASCO ALUMNI PRESENTATION AT GARIS & HAHN, 17th April 2013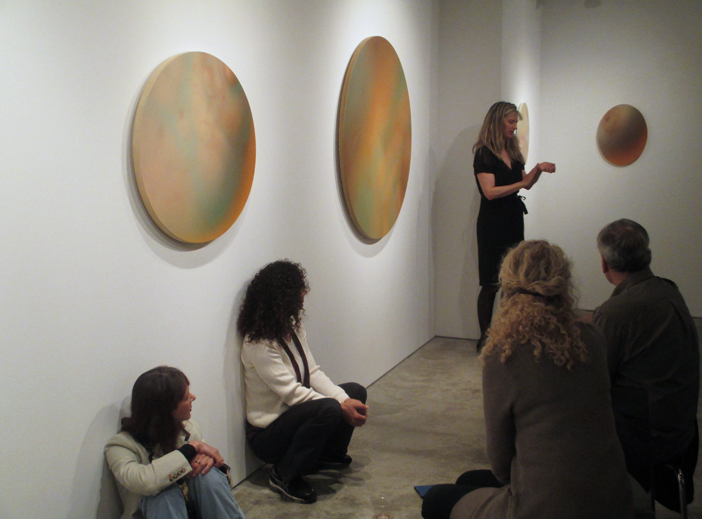 ….



National Portrait Gallery, Washington DC.
Outwin Boochever Portrait Exhibition, January 2013 – February 2014

Body 10.27.11
"The paintings embody a spatial conundrum: how to translate the curve of the body and the depth of tissue matter beneath the skin onto the flat canvas without losing either the complexity or the play of limits which is formed in their interrelationship."
Dr Lindsay Blair, excerpt from "Skin Over Bone" essay for catalog at Stirling University, 2013
…
"Skin ; An Artistic Atlas"
March 15  – May 28 2013
 The Royal Hibernian Academy, Dublin, March 15th – May 28th – representations of Skin in contemporary art with John Coplans, Jeanne Silverthorne, Marlene Dumas, Shirin Neshat, Spencer Tunick, Cara Phillips and others.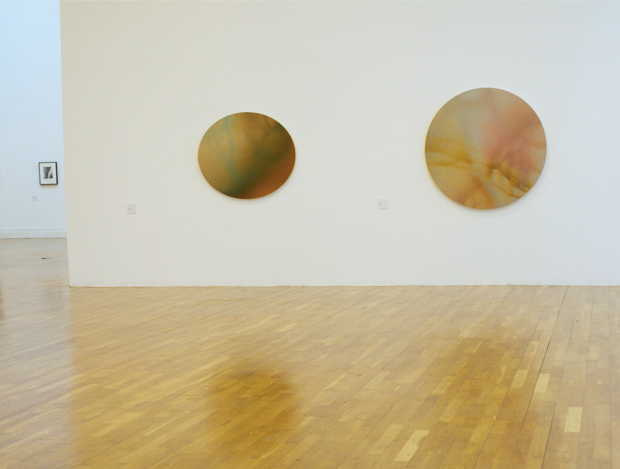 The exhibition, SKIN – an artistic atlas, curated by the Director of the Royal Hibernian Academy, Patrick T. Murphy, touches on some of the most dominant themes that skin invokes, such as race, gender, age, decay, disease, texture, identity, eroticism, race, adornment and display. Ranging through photography, painting and video it promises to be a challenging and stimulating exhibition.
 Curated By Patrick Murphy
"TERRA INCOGNITA"
Castle Gallery, New Rochelle, New York
January 29th – March 31st 2013


Terra Incognita presents the work of nine artists who are interested in the connection between physical and psychological spaces; many through spacescapes, cityscapes, landscapes, and bodyscapes. Form and scale are cleverly manipulated to suggest connections between macro and micro, the individual and the collective, the specific and the universal. The work encourages us to consider our own limitations as individuals and the possibility of transcendence through discovery, contemplation, and interconnection.
Curator; Katrina Rhein
…
 "Boundaries"
Taigh Chearsabhagh, Lochmaddy, The Hebrides, Scotland
05.01.13 – 23.02.13

Click for links to press;
Interview, Gwen Hardie  A conversation with Andy Mackinnon
"Bound By Nature", The Glasgow Herald, by Jan Patience, Jan 5th 2013
"The Sunlit Skin of Gwen Hardie", The Stornoway Gazette, by Eilidh Whiteford, Jan 3rd 2013
…
  Solo show: "Boundaries", An Lanntair, The Hebrides, Scotland
30 June – Aug 11 2012
SCOTTISH ART BLOG, AUGUST 9TH, 2012
"… through careful articulation of light passing over skin, Hardie creates the sense that the body represented is moving by the static window which you are gazing through. Blood seems to rush and goose bumps appear to form – this demonstrates Hardie to be a painter who profoundly understands the purpose of her medium."  Fern Insh, August 9th 2012
"THE ARTISTS STUDIO"
Royal Scottish Academy,  Edinburgh, Scotland, April 29th – June 6th 2012
The Times

,  

 
Giles Sutherland, June 1st 2012
"…Gwen Hardies's continuing exploration of the female body, not as a sexual object, but as a textured and flawed surface, contributues greatly to the show…"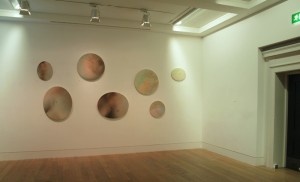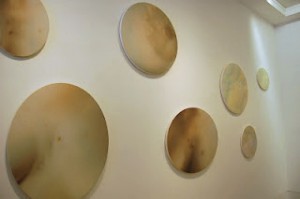 See Times Review and Glasgow Herald Preview